1986 in preparazione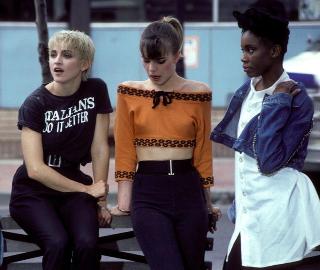 True Blue
testo.
Successi del 1986

Bananarama – Venus
Bangles – Manic Monday
Berlin – Take My Breath Away
Communards – Don't Leave Me This Way
Crowded House – Something So Strong
Cyndi Lauper – True Colors
Duran Duran – Notorious
Europe – The Final Countdown
Eurythmics – Missionary Man
Genesis – Invisible Touch
Genesis – Land of Confusion
Housemartins – Caravan of Love
Madonna – La Isla Bonita
Madonna – Open Your Heart
Madonna – Papa Don't Preach
Madonna – True Blue
Paul Simon – Graceland
Paul Simon – You Can Call Me Al
Peter Gabriel – Big Time
Peter Gabriel – In Your Eyes (Theme From "Say Anything")
Peter Gabriel – Sledgehammer
Peter Gabriel with Kate Bush – Don't Give Up
Pretenders – Don't Get Me Wrong
Prince & The Revolution – Kiss
Queen – Who Wants To Live Forever?
R.E.M. – Fall On Me
Rolling Stones – Harlem Shuffle
Salt-N-Pepa – Push It
Smiths – Bigmouth Strikes Again
Smiths – Panic
Smiths – There Is a Light That Never Goes Out
Steve Winwood – Higher Love
Talking Heads – Wild Wild Life
Timbuk 3 – The Future's So Bright, I Gotta Wear Shades

Altre canzoni del 1986
autore – titolo

Film del 1986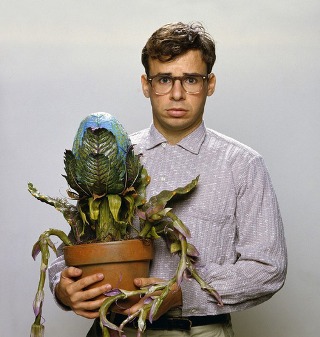 Rick Moranis e Audrey II.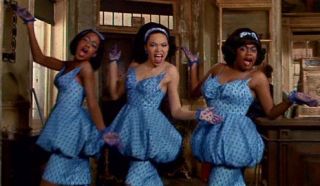 Chiffon, Crystal e Ronette.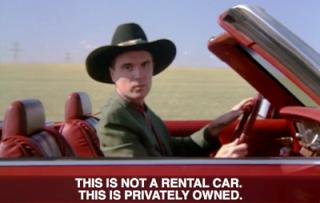 La migliore battuta del film.
Camera con vista (A Room with a View), di Ivory.
Gunny, di Eastwood.
Highlander - L'ultimo immortale (Highlander), di Mulcahy.
Il nome della rosa, di Annaud.
Il raggio verde (title), di Rohmer.
La mosca (title), di Cronenberg.
La piccola bottega degli orrori (The Little Shop of Horrors), di Oz.
Lola Darling (She's Gotta Have It), di Spike Lee.
Speriamo che sia femmina, di Monicelli.
True Stories, di David Byrne.
Per favore, ammazzatemi mia moglie (Ruthless People), di Jim Abrahams, David Zucker e Jerry Zucker.
titolo (title), di .

Non visti: Ginger e Fred, di Fellini; titolo (title), di .
---
Pubblicato il 10 gennaio 2012; ultima modifica il 10 gennaio 2012.

Nel 2021 ci sono stati accessi al sito; le pagine degli anni 80 sono state visitate volte.