1984 Born In the U.S.A. in preparazione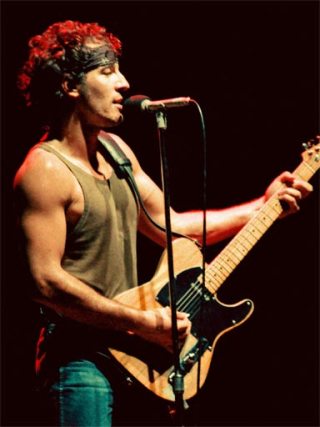 Bruce Springsteen
testo.
Successi del 1984
A-Ha – Take on Me
Billy Idol – Rebel Yell
Bronski Beat feat. Jimmy Somerville – Smalltown Boy
Bruce Springsteen – Born In the U.S.A.
Bruce Springsteen – Cover Me
Bruce Springsteen – Dancing in the Dark
Bruce Springsteen – Glory Days
Bruce Springsteen – I'm on Fire
Bruce Springsteen – My Hometown
Bruce Springsteen – Pink Cadillac
Bryan Adams – Summer of '69
Cars - You Might Think
David Bowie – Blue Jean
Depeche Mode – People Are People
Echo & The Bunnymen – The Killing Moon
Kenny Loggins – Footloose
Kool & The Gang – Fresh
Limahl – NeverEnding Story
Lou Reed – I Love You, Suzanne
Madonna – Like a Virgin
Madonna – Material Girl
Murray Head – One Night in Bangkok
Phil Collins – Against All Odds (Take a Look At Me Now)
Pretenders – Middle of the Road
Prince – When Doves Cry
Prince & The Revolution – Purple Rain
Queen – I Want to Break Free
Queen – Radio Ga Ga
R.E.M. – So. Central Rain (I'm Sorry)
Ray Parker Jr. – Ghostbusters
Smiths – Heaven Knows I'm Miserable Now
Smiths – What Difference Does it Make?
Talk Talk – It's My Life
Talk Talk – Such a Shame
Tears for Fears – Shout
The Cars – Drive
The Cars – You Might Think
Tina Turner – What's Love Got To Do With It?
Twisted Sister – We're Not Gonna Take It
U2 – Pride (In the Name of Love)
Wham! – Wake Me Up Before You Go-Go

Altre canzoni del 1984
autore – titolo

Album del 1984
Bruce Springsteen


Born in the USA

Born In the U.S.A.
Cover Me
Dancing in the Dark
Glory Days
I'm on Fire
My Hometown
Pink Cadillac

Madonna


Like a Virgin

1) Material Girl
2) Angel
3) Like a Virgin

Film del 1984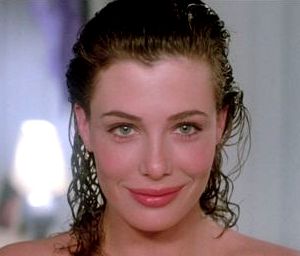 Kelly Lebrock.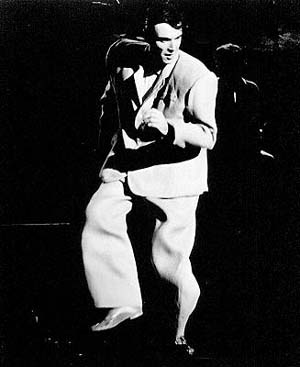 David Byrne, con un vestito da
lui stesso disegnato.
Amadeus, di Milos Forman.
Conan il distruttore (title), di Fleischer.
Ghostbusters, di Reitman.
Indiana Jones e il tempio maledetto (Indiana Jones and the Temple of Doom), di Spielberg.
La signora in rosso (The Woman in Red), di Gene Wilder. Remake americano di Certi Piccolissimi Peccati. Accettabile, anche se datato, inverosimile e hollywoodianamente puritano. Kelly Lebrock inespressiva, ma poco importa.
Stop making sense, di Jonathan Demme. Per un appassionato dei Talking Heads θ imperdibile. Non θ un concerto ordinario, l'istrionicitΰ di David Byrne lo rende molto piω divertente. Forse il miglior film-concerto mai realizzato.
Terminator (The Terminator), di Cameron.
Anime gemelle (The lonely guy), di Arthur Hiller. Steve Martin θ uno scrittore di biglietti di auguri molto sfortunato con le donne. Demenziale, ma per me divertentissimo.
Top Secret!, di Zucker. Demenziale anche questo.
Un piedipiatti a Beverly Hills (Beverly Hills Cop), di Martin Brest.
Rock and Roll: The Early Days, di Patrick Montgomery (disponibile soltanto in inglese). Nel 1984 la Columbia Pictures produsse questo ottimo documentario sugli anni '50 del Rock 'n' Roll (privo della retorica e delle arbitrarie interpretazioni delle rievocazioni italiane). Tutti, o quasi, i grandi sono menzionati, inquadrati nel loro contesto, e accompagnati da un'antologia dei loro principali successi. Didatticamente perfetto.

Non visti: titolo (Blood Simple), di Coen; titolo (title), di .
---
Pubblicato il 10 gennaio 2012; ultima modifica il 6 febbraio 2012.

Nel 2021 ci sono stati accessi al sito; le pagine degli anni 80 sono state visitate volte.