1983 in preparazione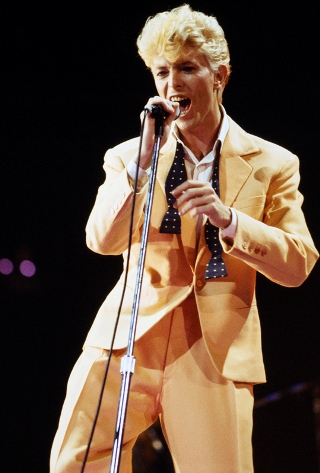 David Bowie.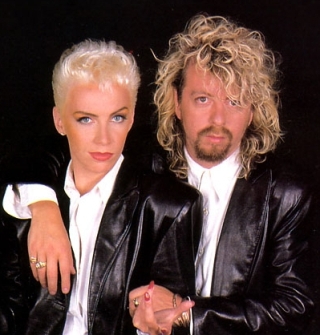 Gli Eurythmics.
testo.
Successi del 1983
Billy Idol – Rebel Yell
Billy Joel – Uptown Girl
Culture Club – Karma Chameleon
Cyndi Lauper – Girls Just Want To Have Fun
Cyndi Lauper – Time After Time
David Bowie – Let's Dance
David Bowie – Modern Love
Davie Bowie – China Girl
Dire Straits – Twisting by the Pool
Eurythmics – Who's That Girl?
Eurythmics – Right By Your Side
Frankie Goes To Hollywood – Relax
Herbie Hancock – Rockit
Howard Jones – What Is Love?
Irene Cara – Flashdance...What a Feeling
Jimmy Cliff – Reggae nights
Lionel Richie – All Night Long (All Night)
Lou Reed – Legendary Hearts
Madonna – Holiday
Michael Sembello – Maniac
New Order – Blue Monday
Pat Benatar – Love is a Battlefield
Police – Every Breath You Take
Pretenders – Middle of the Road
R.E.M. – Radio Free Europe (I.R.S. version)
Re-Flex – The Politics of Dancing
Rolling Stones – Undercover of the Night
Smiths – This Charming Man
Talking Heads – Burning Down the House
Talking Heads – Swamp
U2 – New Year's Day
U2 – Sunday, Bloody Sunday
UB40 – Red Red Wine
Van Halen – Jump
Yes – Owner of a Lonely Heart
ZZ Top – Legs
ZZ Top – Sharp Dressed Man

Altre canzoni del 1983
autore – titolo

Album del 1983
David Bowie


Let's Dance

Modern Love
China Girl
Let's Dance

R.E.M.


Murmur

Radio Free Europe
Pilgrimage
Laughing
Perfect Circle
Catapult
We Walk

Film del 1983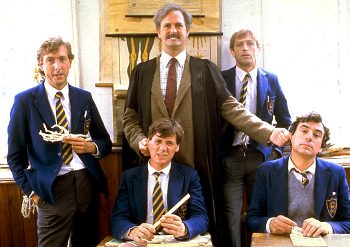 Il senso della vita.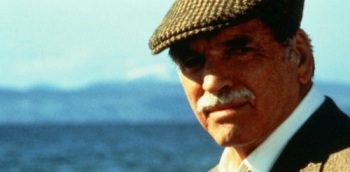 L'appassionato di astronomia.
Agente 007 – Mai dire mai (title), di Kershner.
Finalmente domenica! (title), di Truffaut.
Flashdance, di Lyne.
Gorky park (title), di Apted.
Il grande freddo (The Big Chill), di Kasdan.
Monty Python – Il senso della vita (Monty Python's The Meaning of Life), di Gilliam, Jones.
Zelig, di Woody Allen.
titolo (Scarface), di De Palma.
Local hero, di Bill Forsyth. Girato nel villaggio di Pennan nell'Aberdeenshire e sulle spiagge di Morar and Arisaig sulla costa occidentale scozzese, racconta di un giovane dirigente texano mandato nel villaggio per installarvi una raffineria. Solo che a un certo punto Burt Lancaster, il padrone della compagnia petrolifera, cambia idea e ci costruisce invece un osservatorio astronomico. Colonna sonora di Mark Knopfler.

Non visti: titolo (Star Wars Episode VI: Return of the Jedi), di Marquand; Fuori i vecchi... i figli ballano (Risky Business), di Paul Brickman.
---
Pubblicato il 10 gennaio 2012; ultima modifica il 3 febbraio 2012.

Nel 2021 ci sono stati accessi al sito; le pagine degli anni 80 sono state visitate volte.