01. My Sharona – The Knack.
02. Bad Girls – Donna Summer.
03. Le Freak – Chic.
04. Da Ya Think I'm Sexy? – Rod Stewart.
05. Reunited – Peaches & Herb.
06. I Will Survive – Gloria Gaynor.
07. Hot Stuff – Donna Summer.
08. Y.M.C.A. – Village People.
09. Ring My Bell – Anita Ward.
10. Sad Eyes – Robert John.

Le prime dieci della Billboard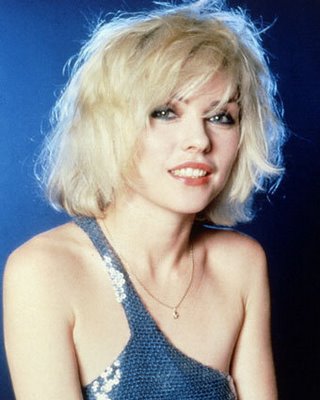 Blondie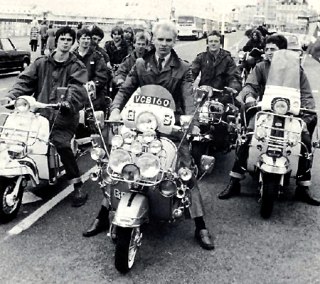 La partenza della luminosa carriera di Sting.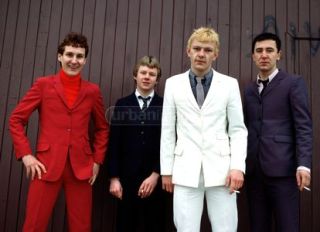 Forse a causa della modesta cilindrata,
i Lambrettas non fecero molta strada.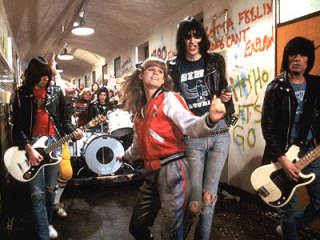 I Ramones alla high school.
La Band dell'anno è una One Hit Wander. Nessuno saprebbe infatti nominare un altro successo fatto dagli Knack, figuriamoci: già pochi sanno il loro nome. Ma meritano il titolo perché, non solo hanno fatto il disco più venduto dell'annata, ma perché hanno sancito il riconoscimento che anche i rockettari volevano ballare.

Non se ne poteva più di quelle ballate impegnate sulle disgrazie dei poveracci. Chi vendeva era la disco music, allegra e ritmata che permetteva di dimenarsi in discoteca. Vuoi continuare a piagnucolare sulle ingiustizie sociali? Bene: venderai dieci volte di meno dei disco music. Eh no! Pensarono i rockettari, l'ingiustizia sociale va bene, ma perché ci devo rimettere proprio io. E reintrodussero il ritmo e l'allegria nelle loro canzoni rock. Finalmente si poteva ballare di nuovo.

Perfino i metallari che il ballo lo schifavano, quando videro che rendeva, dissero: sai che c'è? E fecero I was made for lovin' you.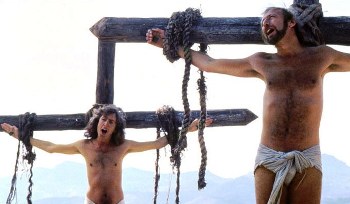 Always look on the bright side of life.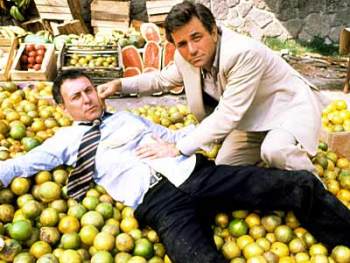 I suoceri.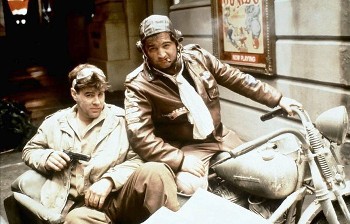 Allarme a Hollywood.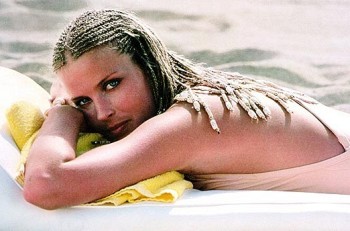 10.
Successi del 1979
autore – titolo
Al Stewart – Time Passages
Amii Stewart – Knock On Wood
Anita Ward – Ring My Bell
Barry White – Just the Way You Are
Billy Joel – Honesty
Blondie – Heart Of Glass
Chic – Good Times
Chic – Le Freak
Clash – London Calling
Clash – Lost in the Supermarket
Clash – Spanish Bombs
Clash – Wrong 'Em Boyo
Cure – Boys Don't Cry
Dead Kennedys – California Über Alles
Dire Straits – Lady Writer
Donna Summer – Bad Girls
Donna Summer – Hot Stuff
Doobie Brothers – What A Fool Believes
Earth, Wind & Fire – After the Love Has Gone
Earth, Wind & Fire with the Emotions – Boogie Wonderland
Electric Light Orchestra – Don't Bring Me Down
Eric Clapton – Promises
Frank Zappa – Bobby Brown
Gloria Gaynor – I Will Survive
KC & The Sunshine Band – Please Don't Go
Kiss – I Was Made For Lovin' You
Knack – My Sharona
Madness – My Girl
Madness – One Step Beyond
Monty Python – Always look on the bright side of life
Nicolette Larson – Lotta Love
Patrick Hernandez – Born To Be Alive
Pink Floyd – Another brick in the wall
Pink Floyd – Comfortably Numb
Pink Floyd – Run Like Hell
Police – Message in a bottle
Police – Walking on the moon
Pretenders – Stop Your Sobbing
Queen – Crazy Little Thing Called Love
Ramones – I Wanna Be Sedated
Rod Stewart – Da Ya Think I'm Sexy
Sister Sledge – He's the Greatest Dancer
Sister Sledge – We Are Family
Specials – A Message to You, Rudy
Status Quo – Whatever You Want
Sugarhill Gang – Rapper's Delight
Supertramp – Breakfast in America
Supertramp – Breakfast in America
Supertramp – Goodbye Stranger
Supertramp – Take The Long Way Home
Supertramp – The Logical Song
Talking Heads – Heaven
Talking Heads – Life During Wartime
Toto – Hold The Line
Van Morrison – Bright Side of the Road
Village People – Go West
Village People – In the Navy
Wings – Goodnight Tonight
Wings – Goodnight Tonight
XTC – Making Plans for Nigel

Altre canzoni del 1979
The Lambrettas – Go Steady

Film del 1979 :
1855: la prima grande rapina al treno (The First Great Train Robbery), di Michael Crichton. Sean Connery e Donald Sutherland mettono a punto un piano per rubare le paghe dell'esercito inglese impegnato in Crimea.

1941 Allarme A Hollywood (1941), di Steven Spielberg. Un piccolo flop di Spielberg, forse dovuto alla frammentarietà delle troppe vicende. Però, con tutti gli attori del Saturday Night Live Show, il divertimento c'è lo stesso.

Apocalypse now, di Francis Ford Coppola.

Brian di Nazareth (Monty Python's Life of Brian), di Terry Jones. A Nazareth, nella grotta accanto, nasce Brian, che per sbaglio viene creduto il messia dai re magi, diventa rivoluzionario e finisce con l'essere crocifisso anche lui, ma non perde il suo ottimismo nemmeno alla fine. Un film grandioso, ma inadatto a chi non riesce a capirne l'humor (molte citazioni agli anni '70).

Il prigioniero di Zenda (The Prisoner of Zenda), di Richard Quine. Peter Sellers nel duplice ruolo di Re di Ruritania e di un cocchiere inglese sosia del Re, che viene portato in Ruritania per prenderne il posto.

Manhattan, di Woody Allen.

Quadrophenia, di Franc Roddam. Ambientato nell'Inghilterra del '65, descrive l'insoddisfazione giovanile condita dalle risse tra Rockers (con la moto) e Mods (Moderns, con gli scooters). C'è anche Sting, con una vespa molto accessoriata, e una bella colonna sonora dell'epoca, sia pure con Beatles ostracizzati e Who prodigiosi (suonano canzoni che nel '65 dovevano ancora comporre). C'è chi ci ha visto la mano di San Peter Townshend taumaturgo. E forse anche il suo portafoglio.

Il mistero della signora scomparsa (The lady vanishes), di Anthony Page. Remake del film di Hitchcok del '38, con Elliot Gould e Cybill Sheperd che indagano sulla scomparsa dal treno di Angela Lansbury.

Una strana coppia di suoceri (The In-Laws), di Arthur Hiller. Peter Falk e Alan Arkin in una serie di rocambolesche avventure di spionaggio in Sudamerica. Uno di quelli che col tempo è crollato

Rock 'n' Roll High School (coi Ramones), di Allan Arkush. Insulso e insopportabile, se ne possono vedere solo alcune scene come documento sui Ramones

Oltre il giardino (Being There), di Ashby. Sopravvalutato, allora ed oggi.

10, di Edwards. Non ha retto.

All That Jazz, di Fosse.

I guerrieri della notte (The Warriors), di Walter Hill. A malapena.

Non visti: Alien, di Rydley Scott; Star Trek, di Robert Wise.