01. Tonight's the Night – Rod Stewart.
02. I Just Want to Be Your Everything – Andy Gibb.
03. Best of My Love – The Emotions.
04. Evergreen – Barbra Streisand.
05. Angel in Your Arms – Hot.
06. I Like Dreamin' – Kenny Nolan.
07. Don't Leave Me This Way – Thelma Houston.
08. Higher and Higher – Rita Coolidge.
09. Undercover Angel – Alan O'Day.
10. Torn Between Two Lovers – Mary MacGregor.

Le prime dieci della Billboard annuale.

Benché i Ramones non avessero la più pallida idea del significato del proprio messaggio (cosa che accade spesso ai profeti), i loro discepoli britannici lo compresero perfettamente e il movimento punk d'oltre Manica ne uscì rinvigorito. In Gran Bretagna erano anni di crisi, con la disoccupazione alta e crescente, e nelle periferie urbane torme di giovani scontenti inventavano nuovi modi di protestare violentemente. Una miscela perfetta per preparare il terreno alla presa di potere di Margaret Thatcher. E per far entrare nelle classifiche i Clash, i Sex Pistols e gli Stranglers.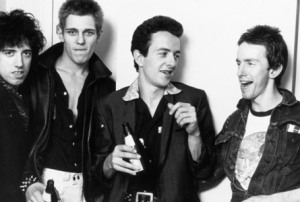 The Clash

Con un distinguo importante: diversamente dalla maggioranza dei gruppi punk, i Clash sono stati musicalmente eccellenti ed hanno composto alcuni dei classici del rock di sempre. Certi loro pezzi, non solo hanno retto benissimo, ma sono diventati delle cover lente oppure canzoni di bossa nova (The Guns of Brixton, per es.).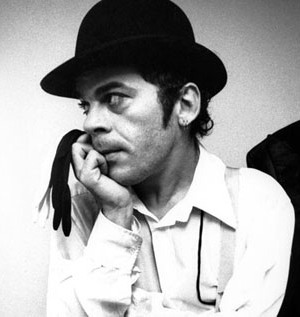 Ian Dury

I Sex Pistols, invece, furono una band sostanzialmente priva di abilità musicale, messa insieme, elemento per elemento, dal loro impresario, per sfruttare le tendenze del momento. Un genio del marketing, al quale bisogna riconoscere la capacità di aver selezionato, durante il casting, il pazzo capace di ammazzare la fidanzata e poi di morire di overdose, festeggiando. Chi non avrebbe parlato di loro?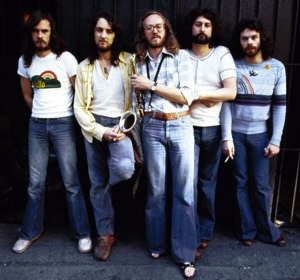 I - dall'aspetto un po' sfigato - Supertramp.

Totalmente estranei al punk invece gli Abba, i quali, lanciati dal successo dell'anno precedente, continuarono a dominare l'europop, mentre dall'altro lato dell'Atlantico, ignaro delle crisi europee, il popolo americano continuava a ballare, anche se un po' di meno rispetto all'anno prima.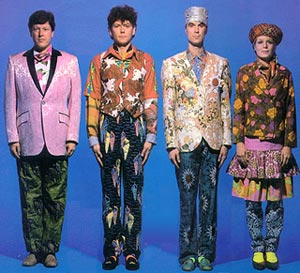 The Talking Heads

Molte le belle canzoni da ricordare: Heroes, Solsbury Hill, Psycho Killer. Fu anche l'anno degli Stewart, Rod e Al. Peccato che la gente si confondeva e pensava: Ma si è schiarito la voce? Come può essere Rod Stewart, questo!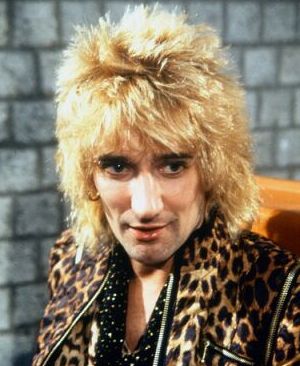 Rod Stewart

Successi del 1977
Abba – Dancing Queen
AC/DC – Let There Be Rock
Al Stewart – On the Border
Al Stewart – Year Of The Cat
Bob Marley & The Wailers – Exodus
Bob Marley & The Wailers – Jamming
Bob Seger & The Silver Bullet Band – Night Moves
Clash – White Riot
Commodores – Brick House
David Bowie – Heroes
Donna Summer – I Feel Love
Eric Clapton – Lay Down Sally
Foreigner – Cold As Ice
Ian Dury – Sex & Drugs & Rock & Roll
James Taylor – Handy Man
Julie Covington – Don't Cry for Me Argentina
Manhattan Transfer – Chanson D'Amour
Mink DeVille – Spanish Stroll
Neil Young – Like a Hurricane
Peter Gabriel – Solsbury Hill
Queen – We Are the Champions
Queen – We Will Rock You
Ramones – Blitzkrieg Bop
Rod Stewart – The First Cut Is the Deepest
Rod Stewart – Tonight's The Night
Rod Stewart – You're in My Heart
Sex Pistols – God Save the Queen
Stevie Wonder – Isn't She Lovely
Stranglers – Down in the sewer
Supertramp – Give A Little Bit
Talking Heads – Psycho Killer
Television – Marquee Moon
Thelma Houston – Don't Leave Me This Way
Wings – Mull Of Kintyre

Altre canzoni del 1977
Boney M – Ma Baker
Boney M – Belfast
Stranglers – Peaches
Stranglers – Hanging Around

Film del 1977
I duellanti (The Duellists), di Ridley Scott. Film da uomini, non vedetelo con la vostra compagna, perché protesterà. Due ufficiali di Napoleone, Keith Carradine e Harvey Keitel, cominciano un duello da tenenti e lo riprendono ogni volta che passano di grado. L'ultimo lo fanno da generali, alla fine del film.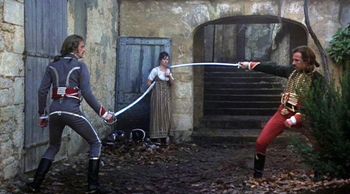 I duellanti.

Alta tensione (High Anxiety), di Mel Brooks. Carino e infarcito di citazioni di Hitchcock.

Io e Annie (Annie Hall), di Woody Allen.

Io, Beau Geste e la legione straniera (The Last Remake of Beau Geste), di Marty Feldman. Incredibilmente, regge abbastanza.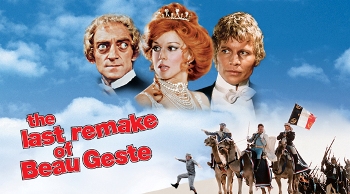 Il fratello di Beau Geste.

La febbre del sabato sera (Saturday Night Fever), di John Badham.

Un borghese piccolo piccolo, di Mario Monicelli.

New York, New York , di Martin Scorsese.

Non visti: Guerre Stellari (Star Wars), di Lucas;
Incontri ravvicinati del terzo tipo (Close Encounters of the Third Kind), di Spielberg;
L'uomo che amava le donne (L'homme qui aimait les femmes), di Truffaut.