01. To Sir With Love – Lulu
02. The Letter – The Box Tops
03. Ode to Billie Joe – Bobbie Gentry
04. Windy – The Association
05. I'm a Believer – The Monkees
06. Light My Fire – The Doors
07. Somethin' Stupid – Frank & Nancy Sinatra
08. Happy Together – The Turtles
09. Groovin' – The Young Rascals
10. Can't Take My Eyes off You – Frankie Valli

Le prime dieci della Billboard annuale.

Eccezionalmente, a vincere nel '72 un Grammy Award, fu la più bella canzone dell'anno: Without You di Harry Nilsson, e non la solita polpetta pop. Nilsson era amico di diversi ex Beatles e negli anni settanta passò parecchio tempo a Londra, comprando un appartamento vicino alla sede dell'Apple Records. Quando non ci abitava, lo affittava ad amici musicisti: per esempio a Cass Elliot, la grossa dei Mamas & Papas, che ci morì d'infarto nel '74 o a Keith Moon, il batterista degli Who, che ci morì di overdose nel '78. Quando tornò negli USA stabilmente lo vendette, perché non riusciva più ad affittarlo. Lo comprò Pete Townshend, presumibilmente a un buon prezzo.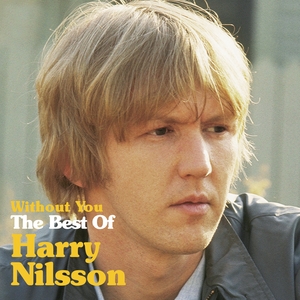 Il padrone di casa.

Lou Reed cominciò a cantare da solo e pubblicò addirittura due album nello stesso anno. Il primo conteneva materiale inedito creato nel periodo dei Velvet Underground, il secondo, Transformer, era più originale e conteneva molte belle canzoni. Vicious, Perfect Day, Walk on the Wild Side, Satellite of Love si possono inserire in qualunque compilascion, mentre New York Telephone Conversation e Goodnight Ladies meritano di essere ascoltate almeno una volta.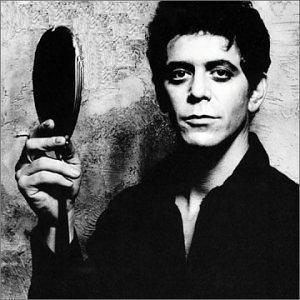 Il più bello del reame.

A novembre, visto che nessun pezzo grosso del Rock era ancora morto, Berry Oakley, il bassista degli Allman Brothers, prese la sua moto, una Triumph del 1967, e si schiantò contro un autobus, a tre isolati dal luogo dell'incidente di Duane Allman dell'anno prima. Apparentemente illeso, si rialzò e si fece dare un passaggio a casa. Ebbe tutto il tempo di pregustare la gioia di diventare il morto dell'anno. Tre ore dopo venne ricoverato con la commozione cerebrale e spirò in ospedale.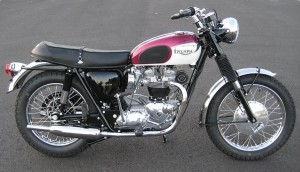 La Triumph T120R "americana" del '67


Altre canzoni del 1972
Lucio Battisti – La canzone del sole
Lou Reed – Perfect Day
Lou Reed – Satellite of Love
Genesis – Supper's Ready
Pink Floyd – Obscured by Clouds
Tritons – Satisfaction

Successi del 1972
Albert Hammond – It Never Rains in Southern California
America – A Horse With No Name
Bill Withers – Lean On Me
Bread – Everything I Own
Carly Simon – You're So Vain
Cat Stevens – Morning Has Broken
Chuck Berry – My Ding-A-Ling
David Bowie – Five years
Deep Purple – Smoke on the water
Deep Purple – Strange kind of woman
Don Mclean – American Pie
Doobie Brothers – Listen to the music
Elton John – Crocodile Rock
Elton John – Rocket Man
Genesis – Get'em out by friday
Gilbert O'Sullivan – Alone Again (Naturally)
Gilbert O'Sullivan – Clair
Harry Nilsson – Without You
Hot Butter – Popcorn
Jethro Tull – Thick as a brick
Johnny Nash – I Can See Clearly Now
Lou Reed – Wild Child
Lou Reed – Walk On The Wild Side
Neil Diamond – Song Sung Blue
Neil Young – Heart of Gold
Rod Stewart – You Wear It Well
Rolling Stones – Sweet Virginia
Temptations – Papa Was a Rollin' Stone

Film del 1972
La classe dirigente (The ruling class), di Peter Medak, con Peter O'Toole, 155 min. Quando lo vidi, vidi la luce; quando l'ho rivisto, ho chiuso gli occhi (dal sonno).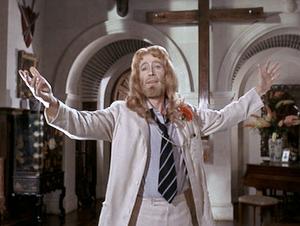 O'Toole si crede un padreterno.

Il padrino (The Godfather), di Francis Ford Coppola (175').

Tutto quello che avreste voluto sapere sul sesso ma non avete mai osato chiedere ((Everything You Always Wanted to Know About Sex* (*But Were Afraid to Ask)), di Woody Allen.

Provaci ancora, Sam (Play It Again, Sam), di Herbert Ross. Che la regia non sia di Allen, si nota. E' più film.

Alto, biondo e con una scarpa nera (Le grand blond avec une chaussure noire), di Robert.
Cabaret, di Bob Fosse.

Dalla Cina con Furore (Jing wu men), di Lo Wei. Citato solo perché lo videro tutti i miei compagni di liceo.

È simpatico... ma gli romperei il muso (César et Rosalie), di Sautet. Visibile, ma irrimediabilmente francese.

Il fascino discreto della borghesia, di Luis Buñuel.

Lo scopone scientifico, di Comencini.

Ma papà ti manda sola? (What's Up, Doc?), di Bogdanovich.

Mica scema la ragazza! (Une belle fille comme moi), di Truffaut. Da giovane mi era sembrato tanto carino, oggi le parolacce lo rendono insopportabile.

Mimì metallurgico ferito nell'onore, di Lina Wertmüller.

Pink Floyd a Pompei, di Maben.

Roma, di Federico Fellini. Caotico.

L'uomo dai sette capestri (The life and times of judge Roy Bean), di John Houston, con Paul Newman. Da non confondere con La ballata di Cable Hogue del 1970. Un po' didascalico, ma merita.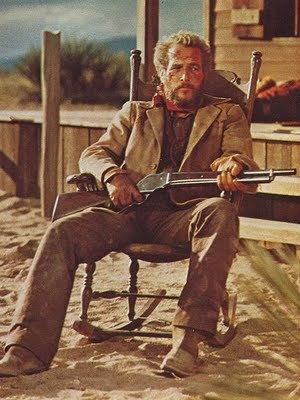 Il giudice Roy Bean.

Corvo rosso non avrai il mio scalpo! (Jeremiah Johnson), di Sydney Pollack.

Che cosa è successo tra mio padre e tua madre? (Avanti!), di Billy Wilder. Ad Ischia il padre di Jack Lemmon aveva una relazione con la madre di Juliet Mills. Ce l'avranno anche i figli.

I nuovi centurioni (The New Centurions), di Richard Fleischer. I centurioni non c'entrano niente, di sbirri si tratta.

Non visto: Il rompicuori (The Heartbreak Kid), di Elaine May.