01. Bridge Over Troubled Water – Simon & Garfunkel.
02. (They Long to Be) Close to You – The Carpenters.
03. American Woman – The Guess Who.
04. Raindrops Keep Fallin' on My Head – B. J. Thomas.
05. War – Edwin Starr.
06. Ain't No Mountain High Enough – Diana Ross.
07. I'll Be There – The Jackson 5.
08. Get Ready – Rare Earth.
09. Let It Be – The Beatles.
10. Band of Gold – Freda Payne.

Le prime dieci della Billboard annuale.

L'evento dell'anno fu certamente lo scioglimento dei Beatles. Era dalla morte di Brian Epstein che non andavano più d'accordo: Lennon detestava sia la presunzione di McCartney sia il misticismo di Harrison, e già dall'anno prima aveva detto agli altri tre che avrebbe lasciato il gruppo. Tuttavia, per non danneggiare le vendite del disco in preparazione, avrebbe evitato di farlo sapere in pubblico. Dall'altro canto, Lennon era uno stronzo, gli altri tre lo sopportavano a fatica, e soprattutto non reggevano Yoko Ono, totalmente priva di talento artistico, ma sempre in mezzo ai piedi a dare consigli. Fatto sta che ad Aprile del '70, poco prima dell'uscita di Let it Be, McCartney uscì a sorpresa con un suo album da solista preparato di nascosto, annunciando la fine dei Beatles per suscitare un bel clamore pubblicitario. Lennon si arrabbiò, ma ormai era stato fregato.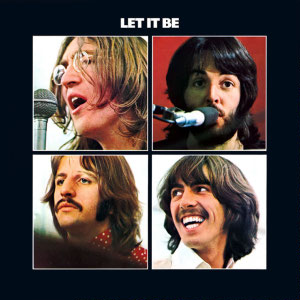 Così sia!

Let it be venne messo in vendita ad un prezzo esorbitante, con la scusa di essere associato ad un inutile album fotografico, ma vendette comunque un sacco. Pur dovendo rinunciare al fattore sorpresa, anche gli altri tre fecero un album da soli entro l'anno, e sia Lennon, con Instant karma, che Harrison, con My sweet lord (utilizzando lo stesso riff di He's so fine delle Chiffons), raggiunsero la vetta delle classifiche.

La maledizione del 27.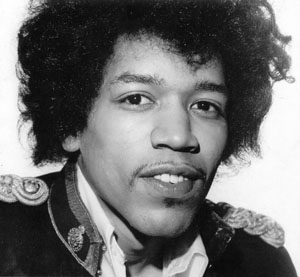 So long, Jimi.

Nel 70 Jimi Hendrix e Janis Joplin avevano 27 anni. Si guardarono in faccia e pensarono: anch'io ho la J nel nome, sarebbe stupido non utilizzare la morte di Brian Jones per creare una minchiata di cui gli appassionati di rock possano parlare per decenni. Così chiusero in bellezza le loro vite spericolate e dettero vita al "Club dei 27". John Lennon, che aveva la J nel nome, ma già trent'anni, fece il gesto dell'ombrello e disse: – A me, non mi fregate!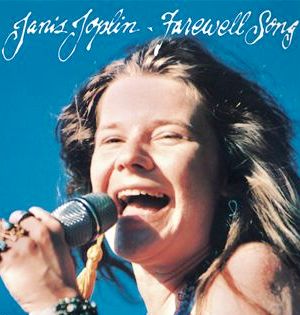 So long, Janis.

Inopportuna invece la morte di Alan Wilson dei Canned Heat, che aveva sì 27 anni, ma non la J nel nome. Infatti, senza la J, oggi non se lo ricorda nessuno. L'incauto avrebbe comunque dovuto scegliere un altro anno per essere ricordato: troppo più importanti erano gli altri due. Forse era inebriato dal successo del memorabile album Hooker 'n' Heat, che i Canned Heat incisero con John Lee Hooker.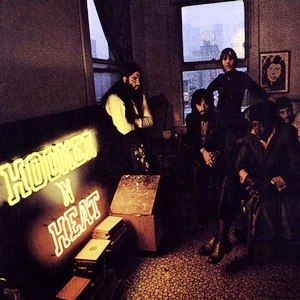 Ma Hooker dov'è?

Altri album memorabili li fecero i Jethro Tull, che uscirono col loro capolavoro Aqualung (anche l'unico loro disco che la gente ricordi); Santana con Abraxas ed Eric Clapton con Layla.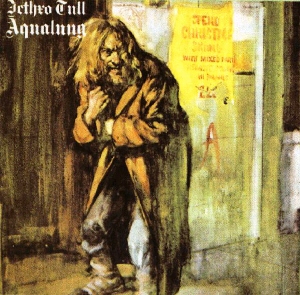 Un successo del piffero.

L'insuccesso dell'anno prima abbacchiò Carole King che, comunque nel 70 volle riprovarci con Writer, questa volta da solista. La critica le diede quattro asterischi, ma le palle del pubblico furono solo due.

Altre canzoni del 1970
Hotlegs – Neanderthal man
Lucio Battisti – Fiori rosa fiori di pesco
Michel Delpech – Wight is Wight
Piero Focaccia – Permette signora

Successi del 1970
Aphrodite's Child – Spring summer winter and fall
Beatles – Let It Be
Cat Stevens – Wild World
Christie – Yellow River
Creedence Clearwater Revival – Have You Ever Seen the Rain
Deep Purple – Child in time
Derek and the Dominos – Nobody Knows You When You're Down and Out
Derek and the Dominos – Key to the Highway
Derek and the Dominos – Have You Ever Loved a Woman
Derek and the Dominos – Little Wing
Derek and the Dominos – It's Too Late
Doors – Roadhouse Blues
Doors – Waiting for the Sun
Elton John – Your song
Emerson, Lake and Palmer – Lucky Man
Eric Clapton – After Midnight
George Harrison – My Sweet Lord
Jackson Five – ABC
Jackson Five – I Want You Back
James Brown – Sex Machine
James Taylor – Fire And Rain
John Lennon – Instant Karma
Kinks – Lola
Led Zeppelin – Immigrant Song
Middle of the road – Chirpy chirpy, cheep cheep
Mungo Jerry – In the summertime
Neil Young – Southern Man
Norman Greenbaum – Spirit In the Sky
Rare Bird – Sympathy
Rolling Stones – Jumpin' Jack Flash
Santana – Oye como va
Santana – Black Magic Woman
Simon & Garfunkel – Bridge over troubled waters
Simon & Garfunkel – Cecilia
Simon & Garfunkel – El condor pasa
Temptations – Ball Of Confusion
Three Dog Night – Mama Told Me (Not To Come)
Velvet Underground – Sweet Jane

Film del 1970
La vita privata di Sherlock Holmes (The Private Life of Sherlock Holmes), di Billy Wilder. Con Colin Blakely, Christopher Lee. Gran film, allora come adesso.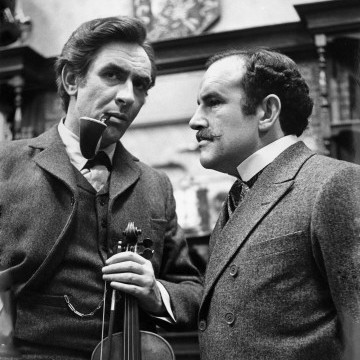 La vita privata di Sherlock Holmes.

Indagine su un cittadino al di sopra di ogni sospetto, di Elio Petri. Con Gian Maria Volonté, datato.

Fragole e sangue (The Strawberry Statement), di Stuart Hagman. Con James Coco, Bruce Davison.

Piccolo grande uomo (Little Big Man), di Arthur Penn. Con Martin Balsam, Faye Dunaway, Dustin Hoffman, (150').

Lo chiamavano Trinità, di E.B. Clucher. Con Bud Spencer e Terence Hill, troppo visto.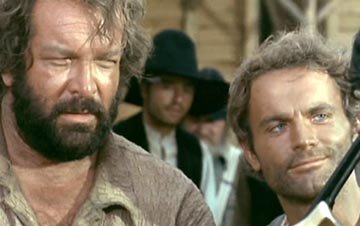 Lo chiamavano Trinità.

M.A.S.H., di Robert Altman. Con Sally Kellerman, Donald Sutherland, Elliott Gould, Robert Duvall.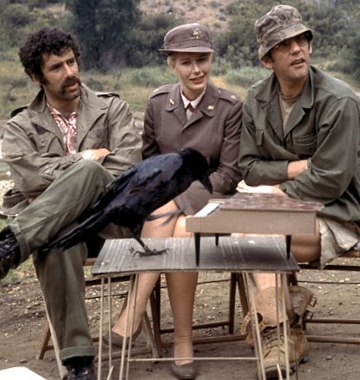 M.A.S.H.

Un uomo chiamato cavallo (A Man Called Horse), di Elliot Silverstein. Con Richard Harris.

Venga a prendere il caffè da noi, di Alberto Lattuada. Con Ugo Tognazzi, pruriginoso.

Il mistero delle dodici sedie (The Twelve Chairs), di Mel Brooks. Con Mel Brooks, Ron Moody, Frank Langella, Dom DeLuise. Ai tempi, piaciuto. Oggi non si riesce a vedere.

Woodstock, di Michael Wadleigh (184').

Un provinciale a New York (The Out-of-Towners), di Arthur Hiller, con Jack Lemmon e Sandy Dennis. Gradevole, ma mi fa venire il nervoso.

La ballata di Cable Hogue (The Ballad of Cable Hogue), di Sam Peckinpah. Jason Robards impianta una stazione di cambio cavalli nel deserto, ma l'automobile di Stella Stevens lo ucciderà. Piacevole.

Marginali: Brancaleone alle crociate , di Mario Monicelli; Borsalino , di Jacques Deray; Hi, Mom! , di Brian De Palma; Quando le donne avevano la coda, di Pasquale Festa Campanile.
Non visti: Cinque pezzi facili (Five Easy Pieces), di Bob Rafelson; Comma 22 (Catch-22), di Mike Nichols; Una squillo per l'ispettore Klute (Klute), di Alan J. Pakula; I diavoli (The Devils), di Ken Russell; Non drammatizziamo, è solo questione di corna (Domicile conjugal), di François Truffaut; L'impossibilità di essere normale (Getting Straight), di Richard Rush.