1980 in preparazione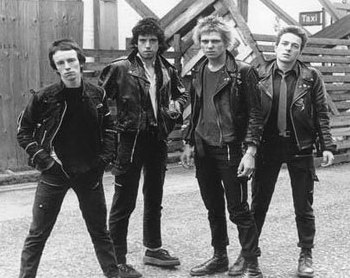 The Clash.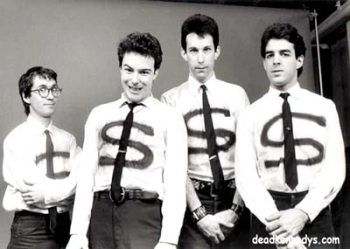 The Dead Kennedys.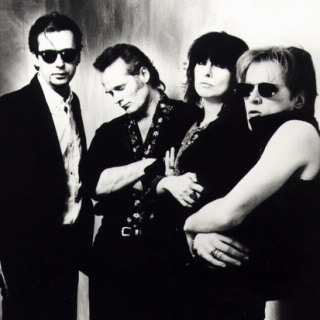 The Pretenders.
testo.
Successi del 1989
Abba – Super Trouper
Blondie – Call Me
Blondie – The Tide Is High
Bob Dylan – Man Gave Names to All the Animals
Blues Brothers – Everybody Needs Somebody to Love
Blues Brothers – Sweet Home Chicago
Blues Brothers – Jailhouse Rock
Bob Marley & The Wailers – Could You Be Loved
Bob Marley & The Wailers – Redemption Song
Bob Marley & The Wailers – Three Little Birds
Bob Seger and The Silver Bullet Band – Against The Wind
Bob Seger and The Silver Bullet Band – Fire Lake
Carole King – One Fine Day
Cars – Touch and Go
Christopher Cross – Sailing
Clash – Hitsville U.K
Clash – Somebody Got Murdered
Clash – Police on my Back
Clash – The Street Parade
Dead Kennedys – Kill the Poor
Diana Ross – Upside Down
Dire Straits – Romeo and Juliet
Dire Straits – Tunnel of Love
Eagles – The Long Run
Foreigner – Head Games
George Benson – Give Me the Night
Kate Bush – Babooshka
Kool and The Gang – Ladies Night
Lipps, Inc. – Funkytown
OMD – Enola Gay
Pete Townshend – Let My Love Open The Door
Peter Gabriel – Biko
Peter Gabriel – I Don't Remember
Pink Floyd – Another Brick In The Wall
Police – De Do Do Do, De Da Da Da
Police – Don't Stand So Close to Me
Police – Walking on the Moon
Pretenders – Precious
Psychedelic Furs – Sister Europe
Queen – Save Me
Rolling Stones – Emotional Rescue
Smokey Robinson – Cruisin'
Talking Heads – Cities
Talking Heads – Once in a Lifetime
Ultravox – All Stood Still
Ultravox – New Europeans

Altre canzoni del 1980
Clash – Midnight Log
Clash – Lose This Skin
Lambrettas – Poison Ivy
autore – titolo

Album del 1980
The Blues Brothers


"She Caught the Katy"
"Peter Gunn Theme"
"Gimme Some Lovin'"
"Shake a Tail Feather"
"Everybody Needs Somebody to Love"
"The Old Landmark"
"Think"
"Theme from Rawhide"
"Minnie the Moocher"
"Sweet Home Chicago"
"Jailhouse Rock"

Pretenders


Pretenders
Precious
Stop Your Sobbing
Kid
Brass in Pocket

Eric Clapton


Just one night
"Tulsa Time"
"Early in the Morning"
"Lay Down Sally"
"Wonderful Tonight"
"Worried Life Blues"
"After Midnight"
"Double Trouble"
"Setting Me Up"
"Rambling On My Mind"
"Cocaine"
"Further on Up the Road"

Ultravox


Vienna

New Europeans
Passing Strangers
Vienna
All Stood Still

Film del 1980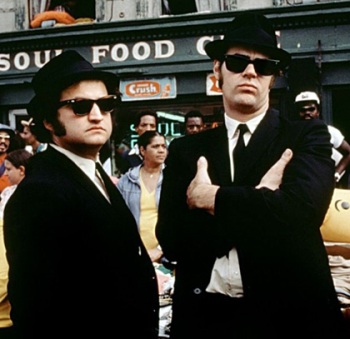 Jake e Elwood Blues.
Dalle 9 alle 5 orario continuato (Nine to Five), di Higgins.
I cavalieri dalle lunghe ombre (The long riders), di Hill.
Il pap'occhio, di Renzo Arbore.
Kagemusha, di Kurosawa.
L'aereo più pazzo del mondo (Airplane!), di Zucker.
Shining, di Kubrick.
The Blues Brothers, di John Landis. Inutile descriverlo, chi non l'ha visto se lo veda.
Toro scatenato (Raging Bull), di Martin Scorsese.
Stardust Memories, di Woody Allen.
titolo (Dressed to Kill), di De Palma.
Un sacco bello, di Carlo Verdone.

Non visti: Gente comune, di Redford; titolo (title), di .
---
Pubblicato il 24 dicembre 2011; ultima modifica il 4 febbraio 2012.

Nel 2018 ci sono stati accessi al sito;
le pagine degli anni 80 sono state visitate volte.